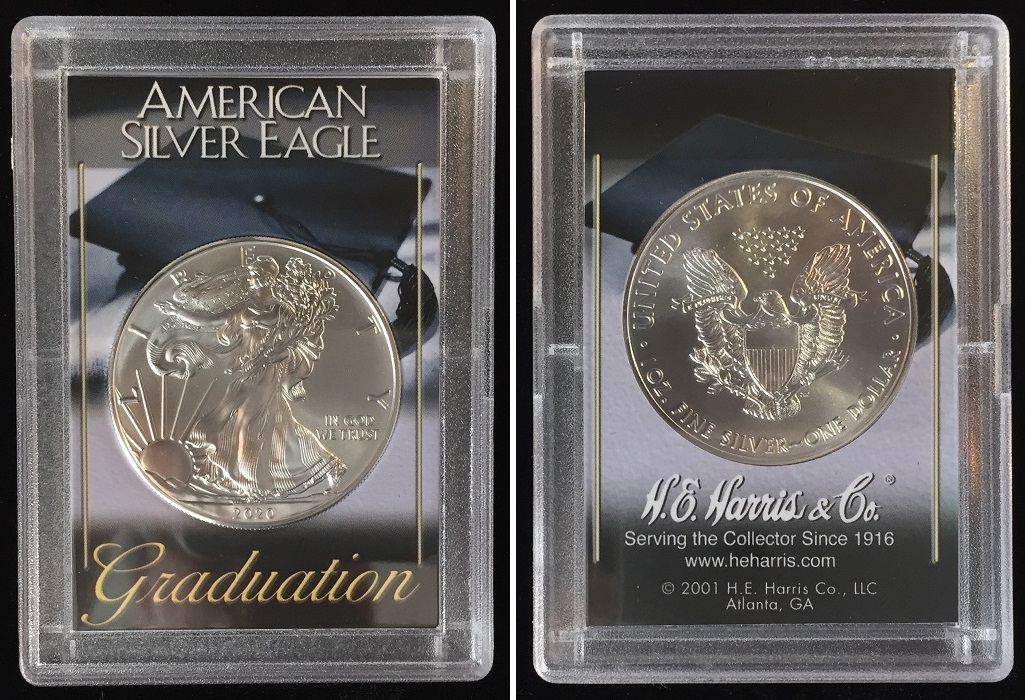 Uncirculated Silver Eagle Plastic Gift Case (coin not included)
You have found the perfect graduation gift with these handsome silver eagle graduation gift cases! Protective case is crystal clear plastic (to view both sides of the coin) and is about 2.5 x 3.5 inches in size. Makes a fabulous (and affordable) gift for any graduation!
Please note that this case is sized for an American Eagle Silver Dollar only. World silver coins or other silver dollars may not fit correctly in this case.